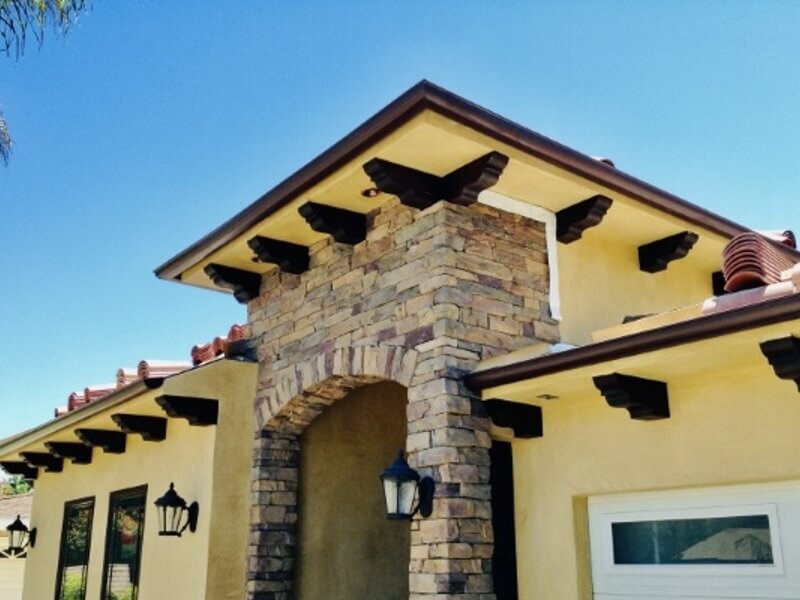 Beyond Rain Gutters: Paint Your Way to Better Curb Appeal by Commercial Rain Gutter Services in in Los Angeles
Learn the main things to look at when choosing your exterior paint colors by Complete Residential and Commercial Rain Gutter Services in in Los Angeles
Nothing quite adds to the curb appeal of your home like a new coat of paint. The elements can take a toll on the exterior of your home, but a new coat of paint can be a durable first line of defense. Not only that but, when done in the right colors, it can completely transform the look of your home.
There are a lot of great resources online for helping you select the perfect colors to complement the rest of your home. Color wheels can also be great for helping you select the perfect color combination. Some of the main things to look at when choosing your exterior paint colors are:
Roof, Chimney, and Driveway Finish
Exterior Accents on Your Siding
Rain Gutters
Other Homes in Your Neighborhood
Barring a major overhaul, the color of your roof, chimney, and driveway aren't going to change. Choosing a paint color that plays well off of those elements can really improve the appearance of your home. Here in Los Angeles, we have a lot of homes with Spanish tile roofs, for instance. Neutral colors, like white or beige, work particularly well with these distinctive red tile roofs. But we've also seen some not-so-typical homes, including some with unique tile and stone work on the outside.
Given the tile steps, copper rain gutters, Spanish tile roof, and colorful plants, this muted green is the perfect color. It pairs nicely with the browns in the tile and greens in the landscape, but is subtle enough to allow the other colors to really pop.
Obviously, great looking rain gutters can really improve the look of your facade. If you opt for copper rain gutters, you'll want to take their distinctive hue into account when choosing an exterior paint color. Our aluminum rain gutters come in a variety of finishes to match your trim no matter what paint color you choose.
Finally, try to choose colors that fit the palette of the other homes in your neighborhood. For the most part, you don't want to be the purple house on a block full of grays.
Adding a fresh coat of paint to the exterior of your home will provide an added level of protection against the coming rains and give new life to your home. We take a lot of pride in helping your home look great with our rain gutters; you can take the next step with a new paint color and really boost your curb appeal. Happy painting!
https://www.theraingutterspecialists.com/
Check out The Rain Gutter Specialists on City FOS and Ask Map.
##KISS PR NEWS DISCLAIMER## 
This news has been published for the above source. If you purchase any items using the product and services mentioned in the link, read and accept the terms at your own risk. —  Content creator did not involve the KISS PR news desk in the creation or image of this content. — KISS PR and its distribution partners are not directly or indirectly responsible for any claims made in the above statements.  — Contact the vendor of the product directly.  — KISS PR, or its distribution partners are not responsible for news ranking or SEO of news and its rankings. Ultimately it is always a final decision of distribution partners and how it indexes on search engines and distribution sites.  — KISS PR or its distribution partners have no control/cannot change any rank factors.   Story.KissPR.com